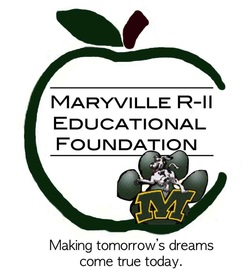 Our board of directors are volunteers committed to making education the number one priority in our community. Directors reflect the diversity of the many types of people who partner to make an impact on education: parents, alumni, community members and former and current educators. Directors serve one-, two- and three-year positions. The president and secretary are elected by the board on an annual basis.
The 2016 Board of Directors
President Steve Klotz, Secretary John Zeliff, Thom Alvarez, Kelley Baldwin, Johnna Beemer, Stacy Bundridge, Darchelle Gardner, Kenna Johnson, Kerry Meyers, Marilyn Rhea, Brian Schieber and Carrie Sparks.

For more information, please call (660) 562-3255 or e-mail MaryvilleFoundation@gmail.com.